Finally. Saturday we (Laurel, Rebecca, Kimberly & I) had an all day cropping event at
Archiver's
in honor of Laurel's birthday. Laurel had reserved one of the rooms so we could have it to ourselves and it was so nice. We even had a sales associate (Jenni) all to ourselves which was really cool. She hung around in there quite a bit & helped us with our layouts & ideas. Unfortunately my camera was being wierd so I didn't get any pictures, but
Laurel
and
Kimberly
both did and I'm sure they'll post some on their blogs. Rebecca bought Laurel a tiara which she wore most of the day, though we couldn't convince her to leave it on when we went to lunch.
It had been a really long time since I had scrapped, and I was definitely ready to get back into it. Now that Jonathan is here, I have a lot more pictures & ideas to scrap. Even though I was there for 12+ hours, I only completed 3 layouts. It's taking me a while to get back into the groove, but here they are. I hope they show up okay, I took pictures of them instead of trying to scan them: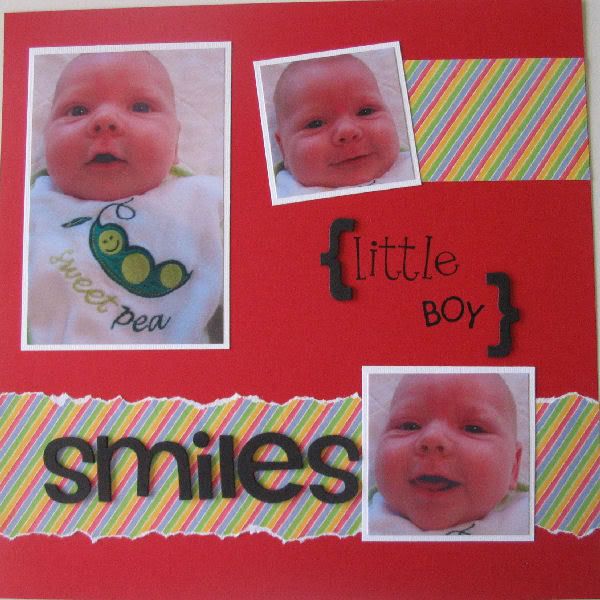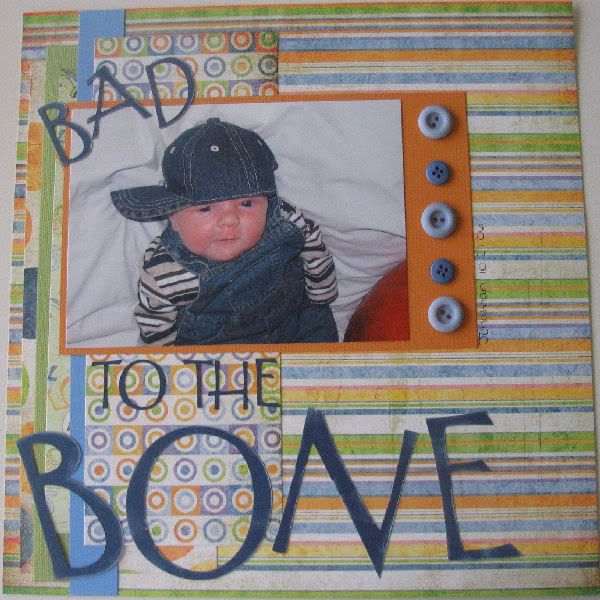 I think they turned out pretty good. Rebecca got a Cricut for Christmas & was quite generous in allowing us to use it. It is the COOLEST thing. You get cartridges for it with different fonts and it will cut out anything you type in. I used it on the "Miracle" and "Bad to the Bone" layouts. Thanks Rebecca! I hope I can get back to joining my scrappy friends for our monthly crops. I had gotten out of the habit towards the end of my pregnacy and since Jonathan's birth, but I'm ready to get back in the swing of things. It's good to get out & just have some "me" time.
I hesitate to mention this because I don't want to jinx it, but Jonathan seems to be on a "routine" now. It's quite wonderful. He's been taking his last bottle with some cereal in it at around 8pm and going down for the night at around 10. Then he sleeps until around 8am! He gets up and eats, naps & plays and does the same at around 12pm & 4pm. I have to say that it makes it easier to get things done around the house because I know when he's going to need to eat again & I can plan my day. Not to mention, a full nights sleep is always great.
Speaking of a full nights sleep... I'm off. 'Night all.