Okay, so I'm pretty bad at this blogging thing all of a sudden. It's amazing to me how quickly days are flying by. I guess when you live from feeding to feeding, that's how it goes. Jonathan is three weeks old today if you can believe it! I can't tell you how much I love being a mom, it's all I've ever wanted to do. Jonathan is a wonderful baby, very content and good natured. Nights can be a little rough, but we're trying different things. I figured, if nothing else, I'd better at least post a few pictures of him. I've had some complaints! LOL
My mom was here for 10 days, and we had a great time. We did some photo shoots of the little man, and they turned out really good. Here are some of the shots from his "fall" and Halloween photo shoots: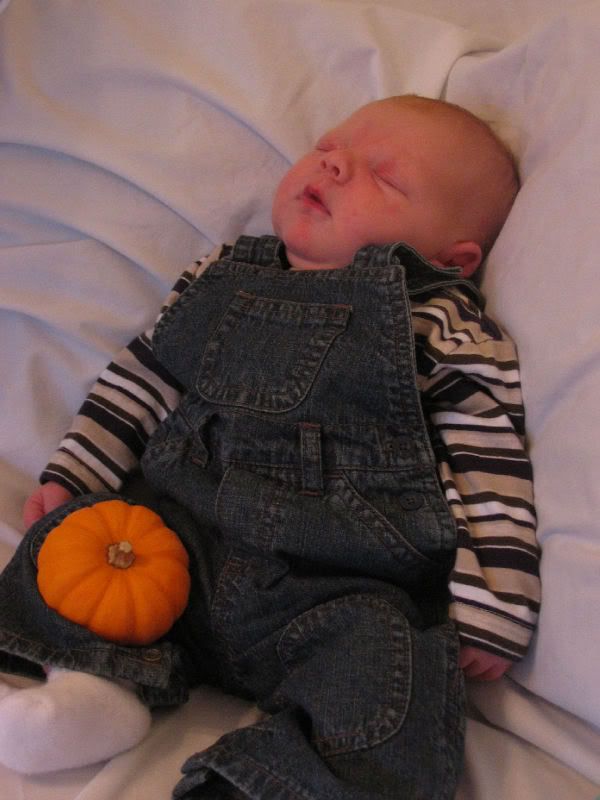 We were lucky enough to catch a smile on this one!
This one cracks me up. He looks so grown up!
Another smile on this one. Such a cutie!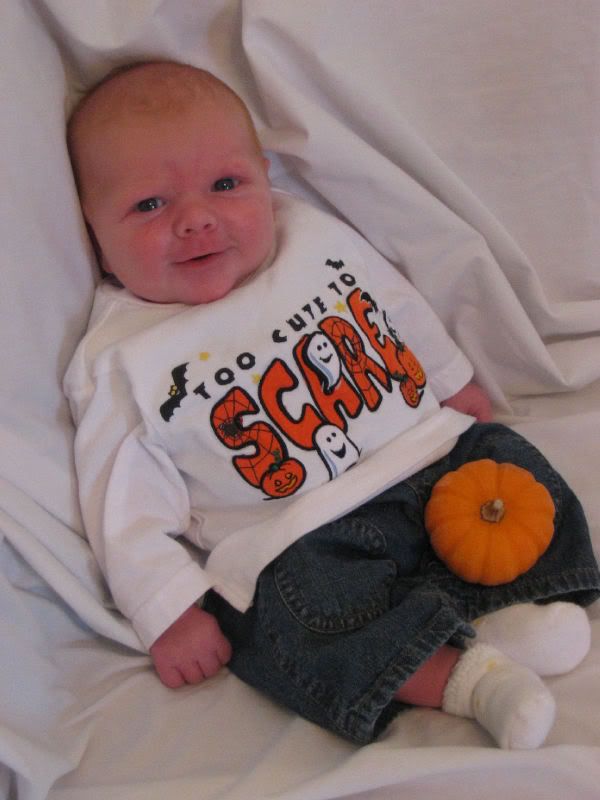 I may be a little biased, but I think he's just the cutest baby ever!
In other news, I get to have surgery again next week. I'm having my gall bladder taken out. I was a little surprised to have it scheduled so soon, but I'll be glad to have it taken care of. And, since it will be done before the end of the year, we won't have to pay for it. With all of the procedures I had to have done during the pregnancy, we met my out of pocket maximum a long time ago. Now that's making good use of your insurance coverage!
Well, I hope this was enough to hold y'all over for a little while. I promise I'll try to do better. Hopefully I can get some sort of routine worked out one of these days. Until then....