I would totally do Jonathan's room just like
this
! I mean, seriously, have you ever seen a cuter room for a little boy? Especially one who's obsessed with anything that has wheels.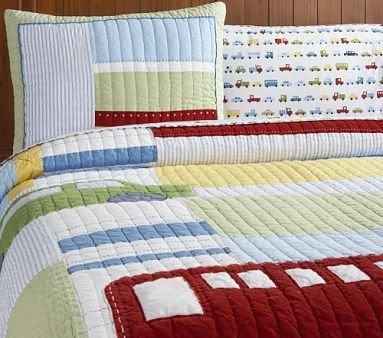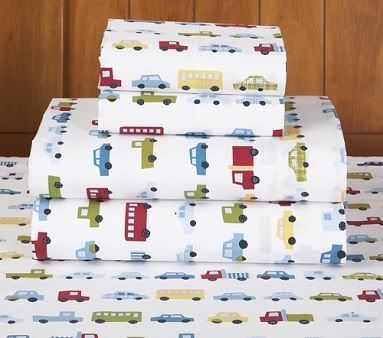 Of course, since this set comes from
Pottery Barn Kids
, it costs an arm and a leg, which I can't part with right now. I think I need to some searching around to see if I can find something similar that won't involve losing body parts. This bedding set is enough to make me want to re-do Jonathan's room. The only problem is I can't decide if we should leave him in his current room or move him to the other spare room. We don't know if we're going to use his crib as it's designed; it's convertible, meaning it will change to a toddler bed then to a full bed, or if we'll use it for baby #2 whenever he/she comes along. So many decisions that are completely unneccesary right now. We're no where near ready to move Jonathan to a "big boy" bed, and probably won't be unless he decides to start scaling his crib sometime soon. (Knocking on wood so that won't happen!) Until then, I guess I'll just dream about this adorable bedding!